CLICK ON THE IMAGES FOR LARGER VIEW!
1. These cases were made for a set of cobra CB radios fitted so they could be used while still in the cases with access to all the buttons as well as holes for the speakers to be heard.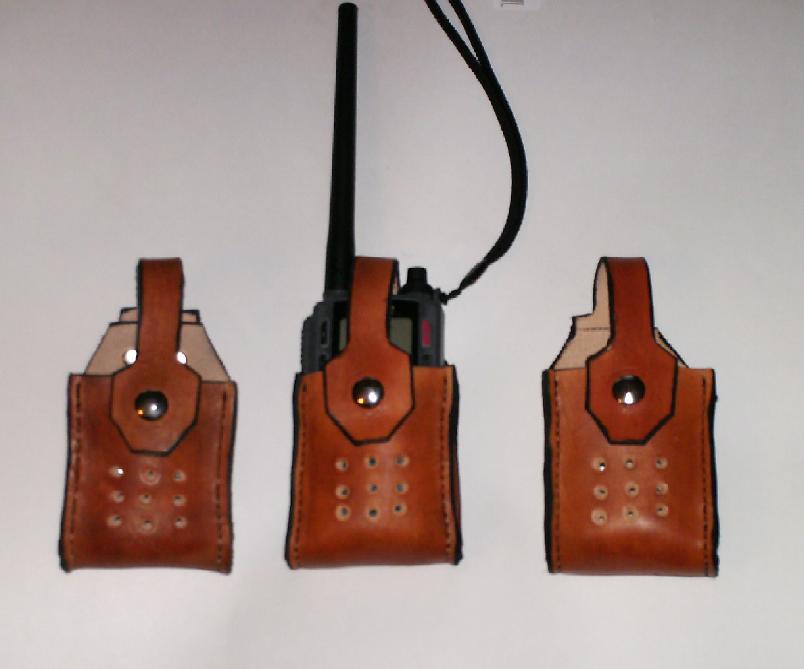 2. Phone cases fitted to the phones they were made for, with the measurements of the phone one can be custom made to hold the phone securely.
3. A case made for an ILO brand MP3 player. It can be dethatched from the band that secures around the upper arm. The cover flap fits loose enough you can reach under to run the controls, all buttons on the side are open to access, and the top earphone jack is accessible even when closed. With measurements I could make these to fit any given MP3 player.