CLICK ON THE IMAGES FOR LARGER VIEW!
This is a knife sheath I have made for a friend that I worked in the vineyards with, it's a heavy durable leather. It is stitched with a heavy thread and the bottom was double stitched just to be sure it wouldn't pull apart. It was made for a folding knife.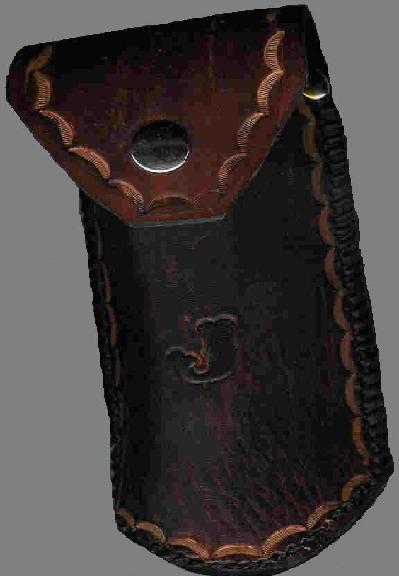 This is another sheath I have made, it's durable leather with a folded over flap for the belt to pass through. it was molded around to hold a folding knife as thick as a Swiss army knife. I can make it to various sizes pending knife length, width, and depth.
A sturdy sheath custom fit for a machete, the emblem was hand carved and painted.

Sturdy leather sheathes hand carved and painted with various images pending request
Sturdy leather with snake skin stitched over top, the fringes are made of suede leather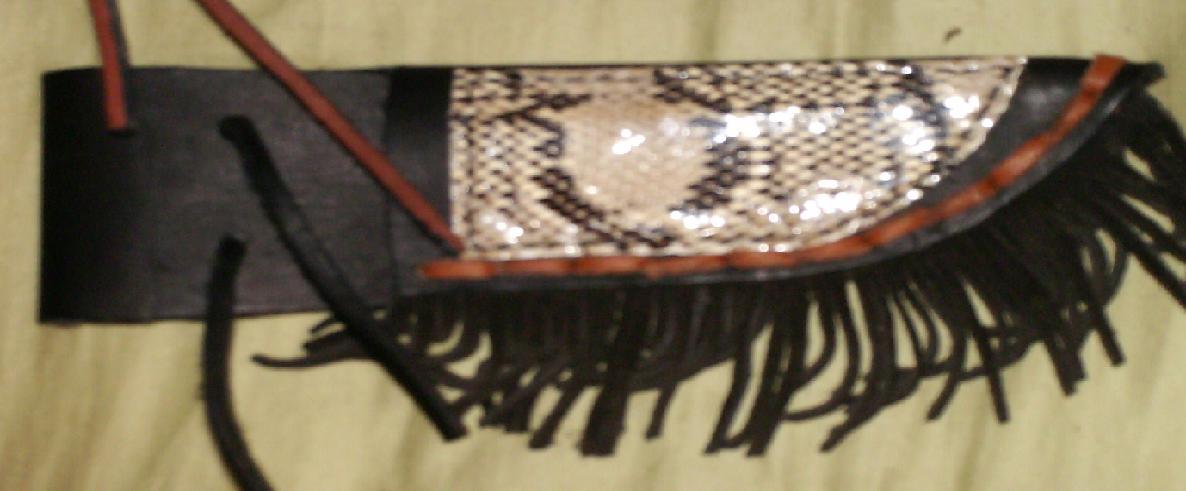 A custom sheath for a 16 inch bowie, the strap at the bottom was a 3/4 inch strap to buckle around the thigh to keep the sheath down. The image of the cougar on the mountain was hand carved and painted.