CLICK ON THE IMAGES FOR LARGER VIEW!
1. This is a baldric designed to hold a Japanese style sword in an upright position in the middle of the back for a martial arts instructor. The straps went around the chest and over the shoulders, all 3 being adjustable for a better fit. The center piece had one fixed strap and one adjustable strap to hold the sword securely in place.

2. This is a barrette made with the customers initials and a hand carved image of the Tennessee Walking Horses.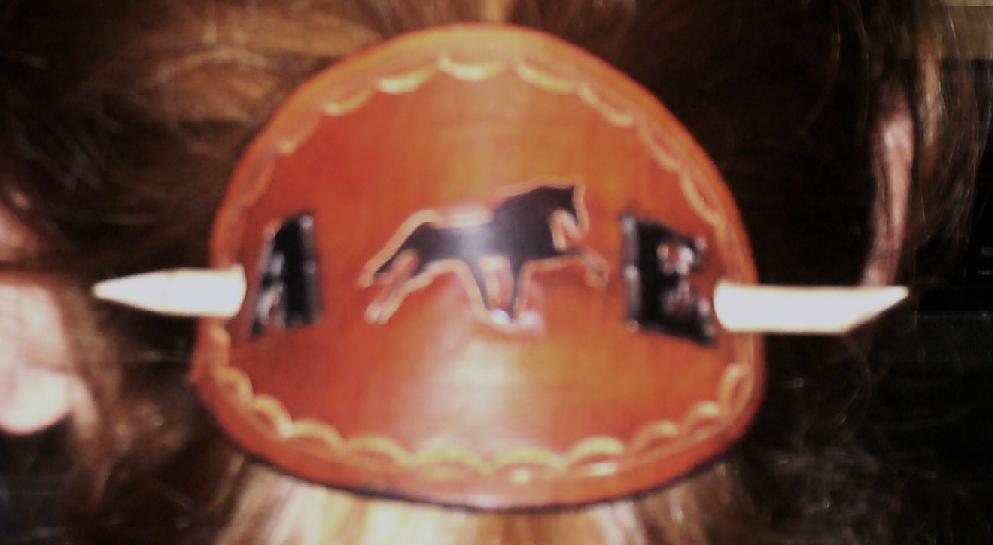 3. This is a chain candle holder made for hanging candles that come in glass bowls or even the square glass holders. This one looks a little old as it's one of my galvanized steel projects and I haven't made one of the stainless yet. The chains supporting it can be made to a requested length and overall the piece is rather light weight.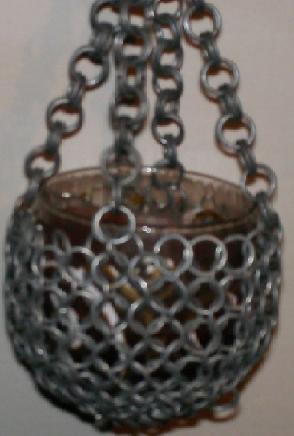 4. key chain tag, the edges are laced with a braided pattern of lace.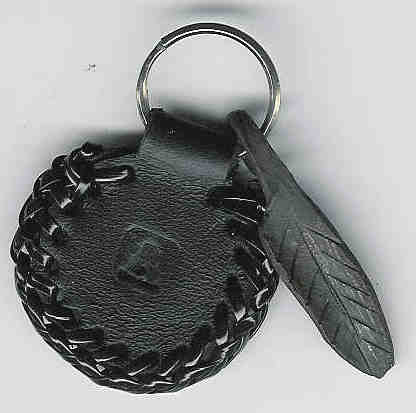 5. Miniature saddle, this is roughly 5 inches long and 6 inches high, this one was covered in hand carving and painted to the customers wishes, others could be done as well.