CLICK ON THE IMAGES FOR LARGER VIEW!
Here I'll be listing the various Repairs I've done on various leather goods.
This breast collar is a western show piece, when I received it the leather was cracking and dry, the center strap broke off just below the stitches. I replaced the center strap cleaned and polished the silver and worked some leather conditioner into the other pieces to make them usable again.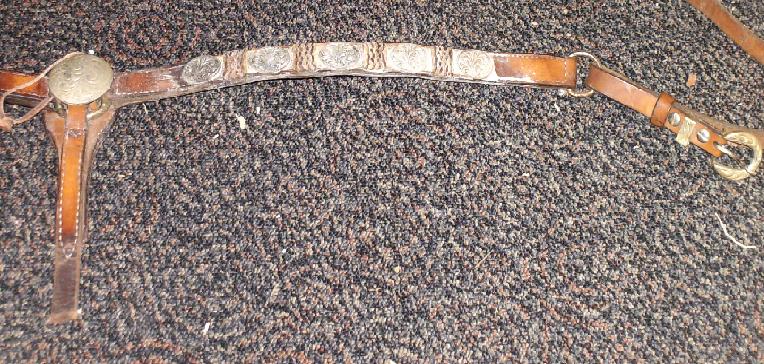 The next is a saddle I was asked to work on, All I had to do was replace the tie straps and make them longer on front and back all the way around, then I was asked to make a new cinch strap replacing the worn nylon one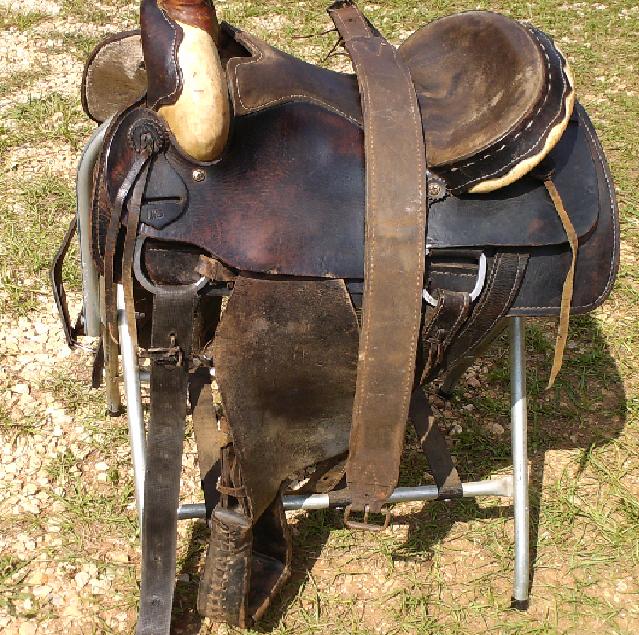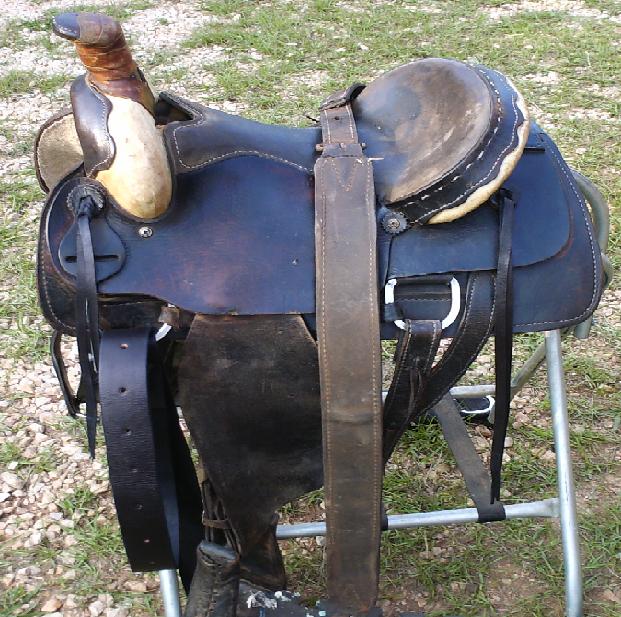 This is a different saddle for the same owner, I was asked to replace the tie on straps as well as make them go through the jockeys instead of stapling to the outside. I replaced the straps as well as the slotted conchos holding them on. I was also asked to make a cinch strap for this one as the last one had broke.